Talking Points: Exploring the Future of Media & Communications
February 8, 2017 @ 5:30 pm

-

7:30 pm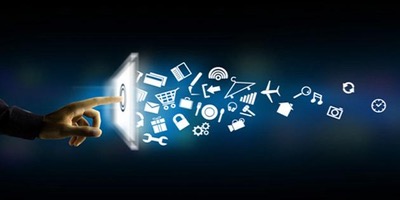 Can fake news negatively impact your company's reputation and stock price?
Can fake news negatively impact the reputations of your corporate executives?
And how is fake news impacting the media as trust levels among readers continues to erode?
These questions are on many PR, corporate communications and media people's minds in 2017. And, for good reason. Because the answer to the first two questions above is "yes" given what happened to PepsiCo CEO, Indra Nooyi, late last year when she was the victim of "fake news" that claimed she told Trump supporters to "take their business elsewhere."
In our next installment of the Talking Points Speaker Series, Mike Schaffer, vice president at Edelman in Washington, D.C. and Chris Ison, associate professor at the University of Minnesota School of Journalism and Mass Communication, will discuss with moderator Arik Hanson the fake news "crisis" and how it's already impacting the corporate and media worlds.
We'll talk about pre-emptive steps companies can take to prepare and brace for a fake news crisis. And, we'll discuss how fake news is impacting editors and reporters' jobs, how it's eroding reader trust in the media, and what it all means for the future of journalism and business.
Remember, we limit attendance to the first 50 people who sign up in an effort to keep the event more intimate and discussion-based. Hope to see you on Feb. 8!

Agenda
5:30-6:00 p.m.: Registration/Networking
6:00-7:15 p.m.: Program/Discussion/Q&A
7:15-7:30 p.m.: Program ends/Networking
About the Talking Points Series
Talking Points: Exploring the Future of Media and Communications is a quarterly, interactive (and intimate—limited to 50 participants) speaker series focused squarely on the future issues facing the media, PR and communications industries. Speakers from Fortune 500-level organizations, large-scale media organizations, and world-class agencies from across the country will sit down with moderator Arik Hanson, principal-ACH Communications, to discuss issues ranging from the social media skills gap to virtual reality and its impact on communications to how companies are breaking news in the digital age.
The series is co-sponsored by the Minnesota Journalism Center, University of Minnesota School of Journalism & Mass Communications and by ACH Communications.